I bought Neil some beer for Valentine's Day.  It's not a holiday we really get into.  The Man doesn't need to tell me to go tell my fiance I think he's alright!  However, telling my fiance he's a bit of alright is a nice thing to do, so we decided to go on a date.  We went on Friday instead of Tuesday so we could have a cheeky drink and not have to worry about getting up early for work the next day.
After dinner and a trip to St Jerome's new bar, The Resurrection, we trammed down Lygon St to The John Curtain Hotel to see Johnny Rock and The Limits.
Just Briefly —
Neil: "Look at all this film you've got in the fridge!"
Nyssa: "I don't have that much.  Some Kodak 110, and some medium format stuff from the sixties I got from the Camberwell market."
Neil: "What's this black and white stuff?"
Nyssa: "Some 3200 speed stuff Jared gave me.  I have no idea what to do with it."
Jane: "So grainy.  You could probably use it at a gig."
Although the only way to really find out how the film would go would be to, you know, actually use it, I decided to set my digital camera to black and white, while setting the ISO to 3200, just as a test run.  I photographed The Limits in the studio while recording their EP last week, so they're now used to me getting all up in their face, making them the perfect subject for this little experiment.
I bought a new camera last week!  It's a Canon Powershot G12.  However, like most kids with an expensive toy, I have no idea how to use it.
Lucky my friends are ridiculously good-looking.
First up is Johnny Rock and The Limits at Revolver from Saturday night.  Not only was there free ice cream, but there was ROCK 'N' ROLL!
Sunday afternoon was the Skybombers at Pure Pop.  More on Pure Pop in a future blog post.
Happy New Year, everyone!  I hope this new year is relaxing and ridiculously good looking.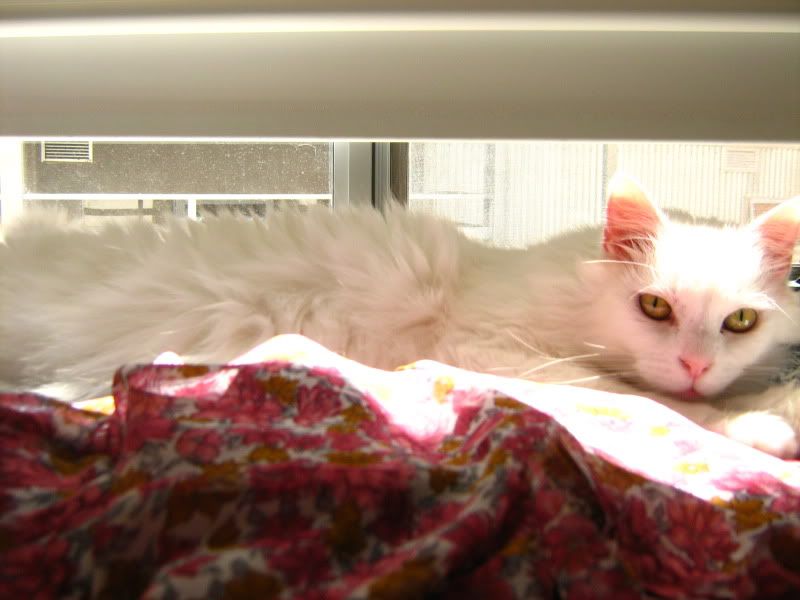 I am making a dress for New Year's Eve.  This is something I attempt every year and I usually end up wearing the results three months to two years later.  I'm on track this year, although I do have a backup dress, just in case.
This is the sewing machine I use, a late 70's model Janome.  It belongs to my Mum, but it lives with me until Mum wants it back (and she just invested in a whizz bang new Janome).  I learned how to oil it the other day so it is chugging on like a… well, like a machine.

The sticker on it says "I'm a Genius!" because when we were younger, my brother Jared and I thought it was dead clever Mum could make all these things.  I stand by it.  She's better than me.
As mentioned, Neil and I are now the proud owners of a very well rounded vintage/retro camera collection.  The Baby Brownie requires a lot of modifications to bring it into the 21st century without losing any of its charm or causing a major dent in my household's finances ($50 to get film to Australia!  $50!!) and I am a little bit intimidated of the Minolta, with all its buttons and settings.  However, the Voigtlander VF101 seemed like an approachable camera.
First things first — batteries.  There were batteries stored with it, but because we had no idea how old they were, we felt it was best to replace everything.  Neil and I took it down to Vanbar Imaging in Carlton to seek their advice.  I understood that it took four 625 batteries, which used to be made with mercury.  Naturally those aren't available anymore, and it seems that non-mercury equivalents are few and far between, Vanbar certainly didn't sell any.  Nevermind, the Internet had been talking about using a lithium battery once a small modification had been made, but I couldn't figure it out.  I was loathed to experiment and hope for the best, but with my Dad's help (a lot of these entries are possible With My Dad's Help) we got to the bottom of it.  This is awesome:
I won't put mine back together for the sake of a tutorial but here is a picture of it from the manual.  With some good light, a couple of very small screwdrivers, my glasses (oh, okay, yes, and a beer, I was at my parents' for dinner), I unscrewed everything.  The bit that you really need to remove is the red plastic casing from the bottom part that eventually screws back into the camera, but I found it easier to wield my screwdriver with the other parts removed.
I've stored all the tiny screws and pieces in an old 35mm film cannister container, except for one screw, which I dropped through the hole on the remaining battery pack part.  I then picked up a CR-123 lithium battery and with the positive polarity facing into the camera, screwed the battery pack on.  That tiny little screw helps the battery maintain contact so that the circuit completes, although you may find it unnecessary.
This is what you'll have left after your handiwork.
After that, there's nothing left to do but load it with film and fire off some shots!  I did some reading up on Rangefinder cameras and how they work, before proceeding to get silly.  My first roll of film (the colour film) yielded six great shots out of 24, but once I had some practice, my sucess rate increased!
My grandparents' house in Maryborough is empty and on the market for the first time ever.  It was the house my Dad and my Aunty were raised in, a house my grandparents built themselves.  I was up there a couple of weekends ago, doing my share of the organising and cleaning — I was on clothes and kitch-stuff duty.  We came home with plastic tumblers, knitting patterns, lots of cardigans and polyester dresses, and some cameras.
My grandfather, Pa, was a keen photographer — an amateur photographer you might say.  Johnny brought it up the other day when I showed he, Kasia and Jane the cameras, that "everyone has a digital camera these days and it's cheap, so you don't think about it.  Back then, cameras and photographs really were an investment of time and money, so if you weren't professional, you were a card-carrying ameteur photographer."  Altogether there were three cameras, a Baby Brownie Special, a Voigtlander VF 101 and a Minolta XG-M.  You can see how Pa's knowledge of photography grew, from the inexpensive "point-and-shoot" Brownie, to the Minolta SLR, a camera that lets you have complete control over every aspect of your shot.
It's weird to own these cameras.  Not because my photography skills consist entirely of holding my breath while I release the shutter, but because… they're Pa's.  There's a part of me that feels utterly terrible for removing them from the house, as if putting them back on top of the wardrobe will mean that Pa will be the next person to reach them down and the house in Maryborough will go back to just the way it was, complete with grandparents.  It's not going to happen and if there was one thing that both Gran and Pa weren't into, it was letting things go to waste.  These cameras work, the flashes they were stored with work, all the parts are there and they take beautiful pictures that I just didn't appreciate enough during Slide Night as a kid.
Neil and I have done lots of research about these cameras and how to bring them into the 21st century, where film teeters seemingly on extinction and parts are impossible to find.  Mum and Dad are quite excited by our enthusiasm as well, so they gave us their Minolta 110 SLR (I learned that it's a pretty crazy camera.  110 is cartridge film often found in spy cameras and it has an SLR lens) and informed us of a Box Brownie hiding up in Gymbowen somewhere.  Our vintage/retro camera collection went two cameras (an easy and cheap point-and-shoot Kodak, plus our $2 Polaroid) to six.
We plan on exploring these cameras and there's been a lot of things we've had to learn, so I want to share them as well.  I'm taking the Voigtlander out this weekend so I'll let you know about my mods to the camera and the results.
And then, somewhere, there's a couple watching over us, looking forward to Slide Night.